By Cynthia Vannoy
At one time, when Sheridan County was just beginning to be settled, there were numerous one-room schoolhouses scattered throughout the frontier, serving the ranchers and homesteader families. At one time there were 37 separate school districts in Sheridan County.
Today, the only one room school in Sheridan County still operating is the Slack School outside of Parkman, a part of SCSD#1, Ranchester. There is a handful of other one room schools in Wyoming, where distances are great, and the parents don't want the young children to be riding a bus for several hours to and from school.
That is one reason why the Slack School survives, as it would be about an hour's ride on the bus each way for the children to attend Tongue River Elementary.
Brooke Johnson, teacher at Slack, said the school was built in the 1890s, but the original schoolhouse burned down in the 1920s, and the current school was built in the 1930s.
Johnson teachers students from kindergartner through 4th grade, when they advance into 5th grade they either ride the bus to Tongue River Elementary School, or are home-schooled.
Currently, there are eight students. Two in kindergartner, Wade and Clint Staley; one first grader, Penny Reinholz: two second graders, Kaelynn Staley and Jhett Johnson; one third grader J.P. Reinholz; and two fourth graders, Kai Staley and Ty Watkins.
Johnson talked about some of the challenges she faces when teaching several grade levels, as when the younger children need more help, and yet the older children can't be neglected.
There are advantages, however. The younger students do learn to be independent, which is good. She added that the fourth graders usually transition well into the 5th grade class at TRE.
There are four different families that have kids at Slack currently. And although Johnson said that there were no kindergarten students this fall, there are some younger kids coming up she said, "We hope that Slack will be alive and well for many years."
Johnson said that many of the youngsters come from just this side of Parkman, most are within about a ten to 15 mile radius. Slack doesn't provide transportation, so parents have to bring them, but if the kids go on a field trip, SCSD#1 will furnish a bus.
She said they do several field trips around the area. "Our neighbors up and down Pass Creek and Slack Road are just so great, and they have been so amazing finding opportunities for us to learn."
"The community is very supportive of our school. A lot of neighbors come to our concerts and events. We put on a Mother's Day Tea and a Christmas Tea, and always have a full house. On May 24, the school is put on a play, Alden and the Magic Canteen, for their neighbors
Brooke said she lives in Ranchester and drives to Slack every day. Slack has the same curriculum as Tongue River elementary. This is her 5th year at Slack, and her 11th year teaching.
Blaine Kerns, Tongue River Building/Grounds Coordinator, was working at the school getting it ready for the evening performance.
Kerns' great-grandmother and great-grandfather were homesteaders in the area, and his grandmother, Harriet, taught school at Slack, as did his sister-in-law, Alice Kerns. Blaine also attended school at Slack during the 60s and said that there were 20 kids during that time, and they had another schoolhouse, actually a trailer house, and at one time there was a barn.
Kerns said when his father went to school the teacher would live at Slack all week, and in the winter they would put coal embers under her car to warm it up so it would start, and she would go into town on the weekend to get groceries and do laundry and whatever else she needed to do before the next week.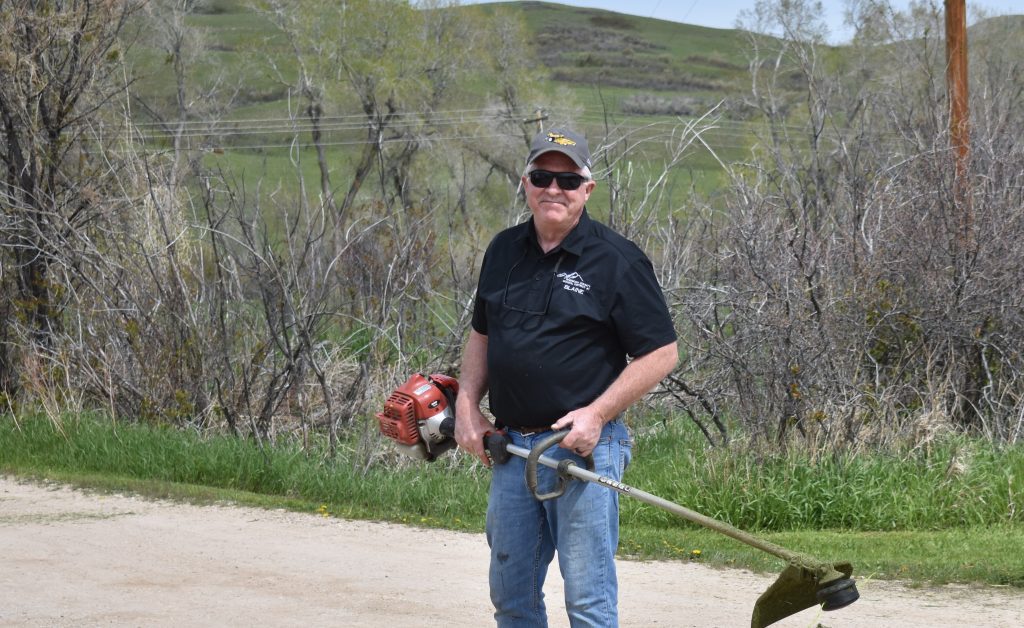 The school is a small building, with a playground, a flagpole, and an adjacent building that was once the teacher's living quarters, but today is used for classroom projects such as learning to cook and artwork. The school has technology for the students, a piano, and even a resident dog named Copper, that eats crayons if they are left on the floor.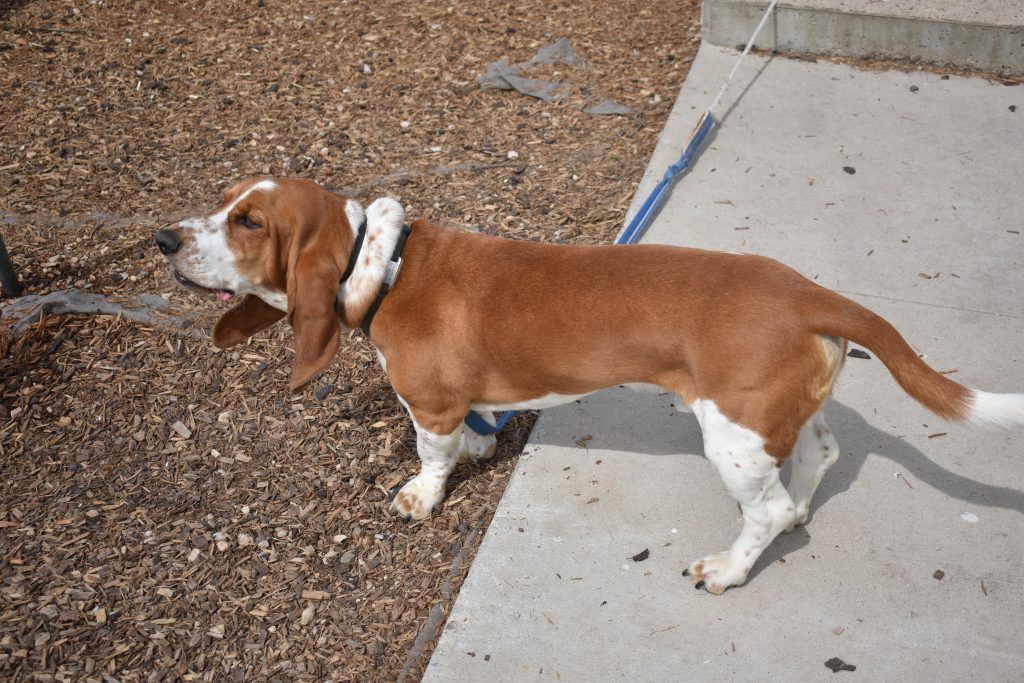 Slack School, a reminder that a school doesn't have to be a state-of- the-art building to be a place of fun and learning.

Last modified: May 25, 2022